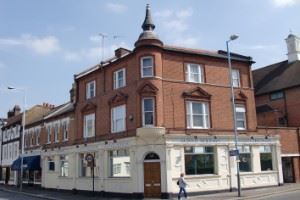 Sunvil Office, Old Isleworth
About Sunvil
The travel team – a global mix of caring experts
Sunvil is much more than a highly-respected name in travel. It's about an expert team of passionate travellers, enthusiastic advocates of truly sustainable tourism, based in Old Isleworth, SW London. It's about 40 loyal, knowledgeable Sunvil representatives in our much-loved areas of Greece and Cyprus, who always go the extra mile. It's about numerous agents, ground handlers and expert guides around the world who understand our ethos, who value our customers and who appreciate the benefits that tourism delivers to their destinations. Plus the longstanding airline/car hire partners and airport teams – not forgetting brochure and web designers, photographers and printers. We all play a part in delivering the dream.
Everyone who works with us understands the high standards that Sunvil requires, and Sunvil's vision and commitment to deliver the best possible holidays to its customers, whether a tailor-made trip-of-a-lifetime an adventure to multiple Central and South American or African destinations or a one-week last-minute deal to Greece.
Sunvil is firmly committed to sustainable tourism - a lynch-pin of the company's modus operandi since 1988, driven by a strongly-held belief about doing the right thing by the destinations it features. Sunvil's Chairman also chairs The Travel Foundation, the travel industry's charity that cares for the places we love to visit.
Family-run and fiercely independent – and great customer satisfaction

These diverse strands are held together by long-standing company directors, whose families founded Sunvil in 1970. Sunvil remains family-run/stubbornly independent, and strives to deliver the best possible personal service to its loyal customers; many book with us year after year.
Innovation

Sunvil has innovated now for over 50 years – fashions in travel move on, and so do we and our customers. New destinations, new ideas, the utmost flexibility in whatever challenges the travel world throws at us – this is a fascinating industry, and great fun.

Service

This is a vital part of what we do. It's all about the detail - the knowledge and contacts that we and our worldwide experts can draw on. We look after our customers and treat them as our own.
Security
ABTA, The Travel Association, AITO, the Association of Independent Specialist Tour Operators and the CAA (Civil Aviation Authority) ATOL scheme
(www.abta.com, www.aito.com and www.caa.co.uk) - Sunvil belongs to them all.
Sunvil is not only a long-standing member of ABTA and AITO (pre-eminent travel industry associations/badges of honour), but Sunvil's Chairman was the former chair of ABTA and is a director of AITO. He has also sat on the Advisory Board of the CAA regarding the financial protection of UK consumers. It may sound rather worthy and boring; in fact, it's jolly useful and very satisfying! These organisations back up Sunvil's guarantee to always look after the best interests of its clients – financially and in offering the best customer service possible, through volcanic ash incidents, transport strikes and more.
Charities supported by Sunvil

Naturally, we encounter many good causes on our travels around the world. We believe in giving back, and we do so, consistently and happily, to many local charities at all our destinations and to ABTA Lifeline, The Travel Foundation and The Family Holiday Association (FHA). Our clients often get involved, too; we and our customers think alike in many respects. Since the Travel Foundation's inception 15 years ago and to the end of 2019, Sunvil has contributed over £120,000 to the charity.

Awards over the years

Suffice to say that over the years, we're proud to have won many awards. But our customer satisfaction statistics and the number of loyal repeat customers are the best awards, and they are the ones we strive to repeat, year in, year out.